---
Wire Belt Style Sprockets and Collars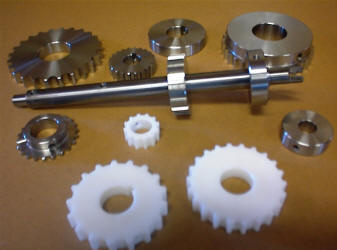 R & S Technologies produces a comprehensive selection of wire belt style sprockets, collars and other items for your material handling needs. Many options are available such as keyways, special and metric bores, and tapped holes in many inch and metric sizes. If you have a special requirement, we can help.
Since R & S Technologies, Inc. is also a full service machine shop, we can also supply you with a complete drive shaft assembly made to your specifications. Simply let us know your requirements and we'll take it from there.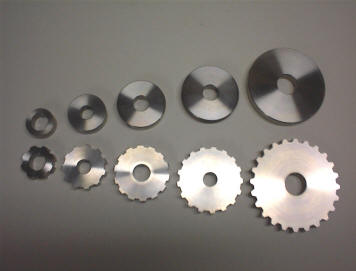 Drive Sprockets and Collars are available for the following wire belt pitches. Select the desired pitch below to see a listing of sprockets and collars that are available.
1/8'' Pitch (.035 & .050 Wire Diameter) 72 Strands / Foot
1/4" Pitch (.050 Wire Diameter) 48 Strands /Foot
3/8" Pitch (.050 & .062 Wire Diameter) 42 Strands / Foot
3/8" Pitch (.082 Wire Diameter) 32 Strands / Foot
1/2" Pitch (.072 & .092 Wire Diameter) 24 Strands / Foot
5/8'' Pitch (.120 Wire Diameter) 20 Strands / Foot
For More Information Or To Request A Quote, Click Here:



<![if !vml]>

<![endif]>