---
Abrasive Waterjet Cutting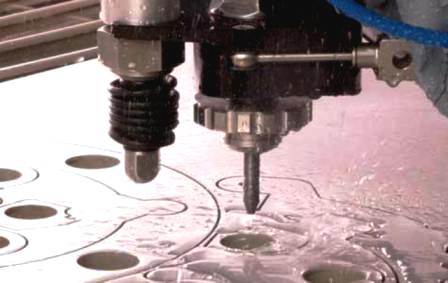 An abrasive waterjet can cut almost any material in a wide range of thicknesses.
With a waterjet cut there is no mechanical stress, heat distortion or heat affected zone.
Cuts material such as stainless steel, aluminum, granite and ceramic tile.
Typical part tolerances are +/- .005".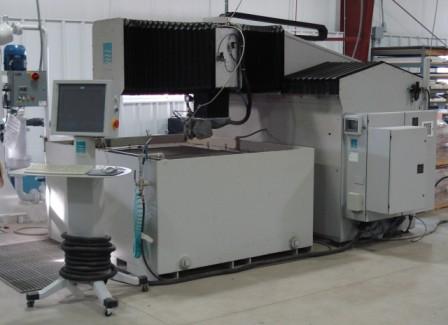 Flow abrasive waterjet cutter with 48" X 48" cutting envelope.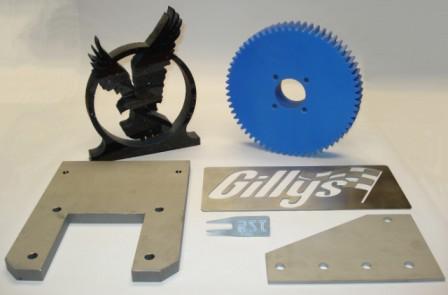 Samples of waterjet parts cut from granite, blue nylon and stainless steel.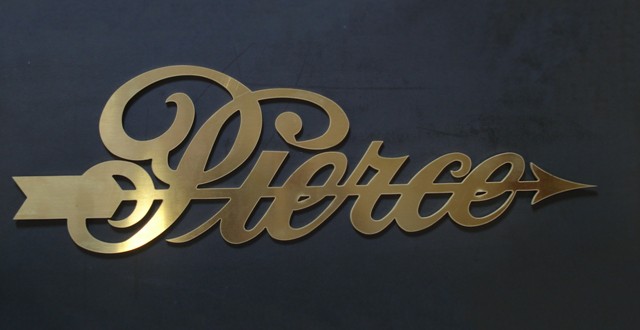 A sample of a waterjet part cut from brass.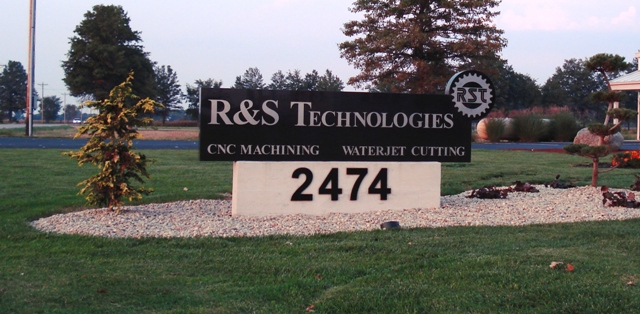 Black granite with stainless steel logo and wording attached.
Black granite numbers attached to concrete base.
For More Information Or To Request A Quote, Click Here: